About Us | Our Story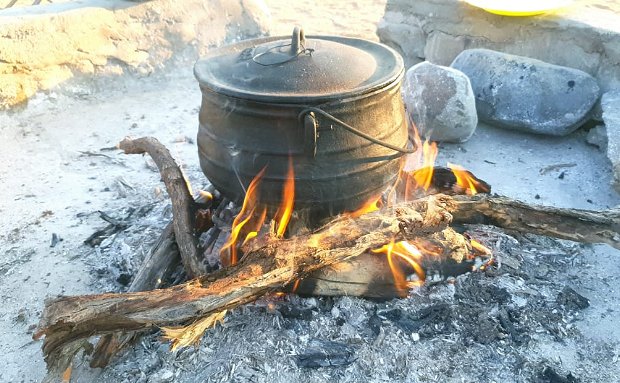 We are a fully fledged DMC (destination management company) that offers tour facilitation through local knowledge, expertise, and resources. We engage in the design and implementation of events, activities, tours, transportation, and program logistics. Our combined divisions portfolio makes our company distinctively capable of covering all basis and needs when collaborating with you on a business to business (B2B) or direct business to client (b2c) basis.

Our story begins more than 20 years ago. The dream? Any excuse to get out of the office and into the bush! Oh Africa, the continent we are thankful for with every fibre of our being. The mission, to provide extraordinary experiences and bespoke safaris with a twist - packed with adventure.
How the word adventure and experience has evolved for us over the years is something to behold. However, so we had our first meet & greet at Hosea Kutako International Airport, where we welcomed Paul and Aleth who are to this day, close friends. We set off with two "double cab bakkies" into the land of endless horizons, and the rest, as they say, is history!
Since then, our dreams continued to grow, our aspirations became bigger. Around each Bushman TV "bonfire", in every mud track with a 4×4, mountain trail, bush flight, or sailing on the Atlantic, we realized every time: we are given a gift, the opportunity to experience, share and conserve something that sets us apart uniquely - individualism. Our country, Namibia, our continent, Africa! We really do mean when we say: The journey begins here!
Our passion lies in preserving the uniqueness that we felt when we first ventured into unchartered roads. Today, still only to be found by those that know, there are jewels that we are proud to know, but at the same time will pull out a lot of stops to conserve and protect. This is a story for around the bonfire, so do chat to us.
Our story grows...
Our Mission
In keeping with our philosophy, "The Journey Begins Here!", the About Africa Collection crafts an experience instead of merely a journey. We do the journey; our clients have the experience! We set the highest standards in safety, comfort and reliability in terms of our providers, properties and equipment which safeguards our clients and travelers to the best of our ability.
Our Vision
Not only do we strive to give our clients the best possible experience, we do so by being passionate about our clients. If you are an agency, we stand together with you and respect your values and standards to guarantee that your clients receive your best through us. Where you are the traveler, we ensure that our combined powers place your needs first, and you receive the best.
Principles
Combining all our passions we strive at all times to ensure a world first class service, whether around the camp fire, in a roof top tent, in a lodge, in a plane, bus or 4×4, what our clients take with them is the best thing than can be taken from all successful travel, the real value, the everlasting memories!